The Helper
Twitter is to ban all political advertising worldwide, saying that the reach of such messages "should be earned, not bought".
"While internet advertising is incredibly powerful and very effective for commercial advertisers, that power brings significant risks to politics," company CEO Jack Dorsey tweeted.
Social media rival Facebook recently ruled out a ban on political ads.
News of the ban divided America's political camps for the 2020 election.
Brad Parscale, manager of President Donald Trump's re-election campaign, said the ban was "yet another attempt by the left to silence Trump and conservatives".
But for Bill Russo, spokesman for the campaign to elect Democratic front-runner Joe Biden, "When faced with a choice between ad dollars and the integrity of our democracy,
it is encouraging that, for once, revenue did not win out
."
Read more here. (BBC)
Nintendo's Shigeru Miyamoto, the creative force behind such franchises as Mario, The Legend of Zelda, Donkey Kong, and Star Fox, has been officially named a Person of Cultural Merit by the Japanese government for his important cultural contributions to the world through video games.
As reported by
Kotaku,
Miyamoto is one of twenty individuals to receive one of Japan's highest honors for a creator, and all recipients come from a "variety of fields including the arts, music, science, and academia."
Nikkei
(via
Hachima
and
ANN
) also reported that manga creator Moto Hagio (They Were Eleven, The Poe Clan) and filmmaker Nobuhiko Obayashi (House, Hanagatami) were also selected. Previous honorees include Studio Ghibli's Hayao Miyazki and Shigeru Mizuki of GeGeGe no Kitaro fame.
Read more here. (IGN)
Niantic
's location-based smash hit mobile game
Pokémon GO
has surpassed $3 billion in lifetime gross revenue, according to Sensor Tower
Store Intelligence
estimates.
Since the title's 2016 launch it has been downloaded approximately 541 million times worldwide, with an average revenue per download of nearly $5.60.
2016 remains the top grossing year to date for Pokémon GO, when it generated $832.4 million despite only launching initially in select countries.
It went on to gross $589.3 million in 2017, before picking up again in 2018 with $816.3 million in gross revenue. So far in 2019 Pokémon GO has grossed $774.3 million, putting it on track to surpass its 2016 record.
This year's sales have been spurred on by updates such as
Pokémon GO's introduction of Team Rocket
. We previously estimated that the update had helped drive approximately $110 million in player spend in August 2019, while in September Pokémon GO generated $126 million in gross revenue. So far in October, user spending has hit an estimated $67.8 million.
Read more here. (SensorTower)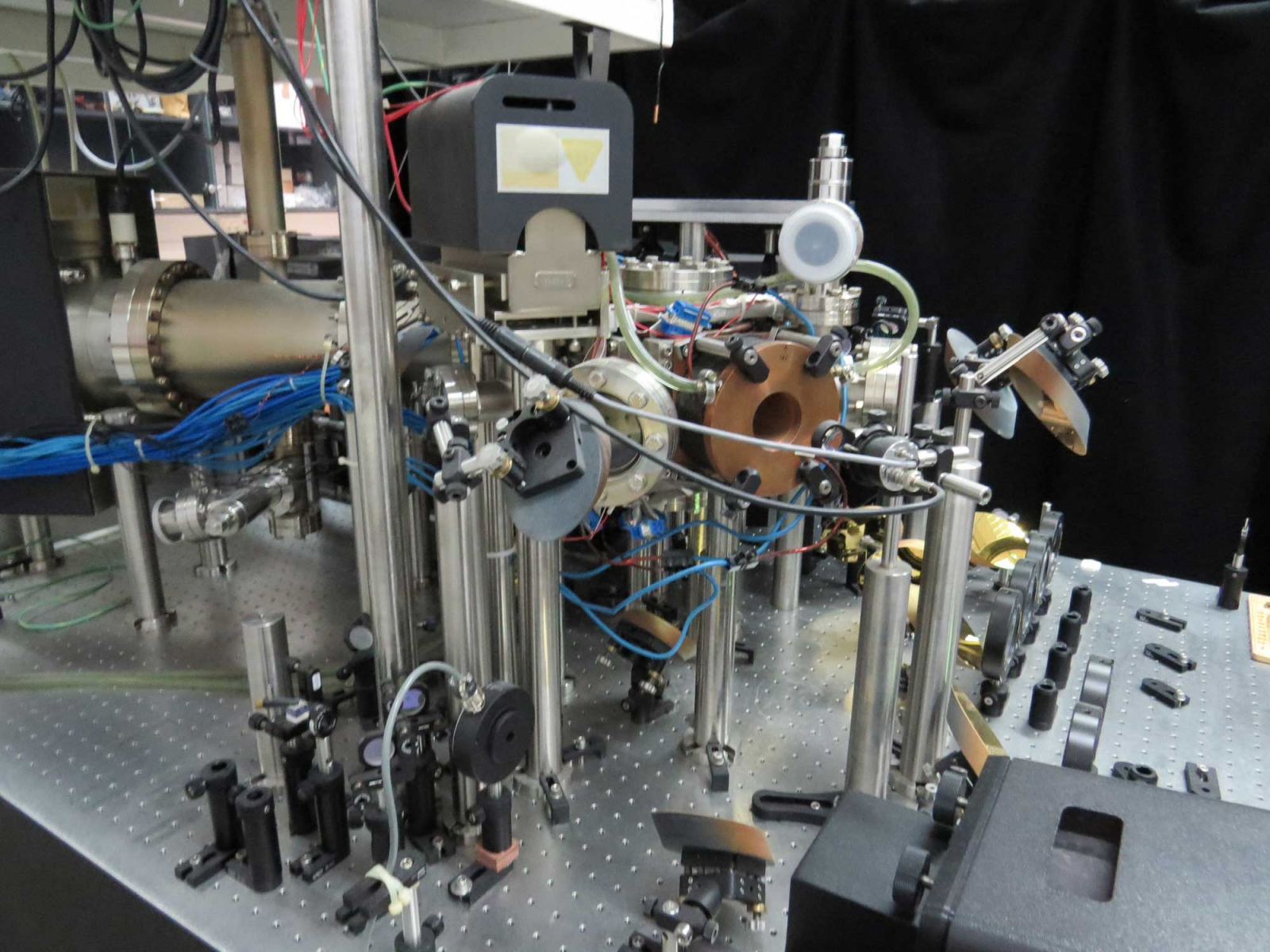 Nearly 50 years ago—before
Interstellar
,
A Brief History of Time
, and certainly the
Event Horizon Telescope
—postdoctoral researcher William Unruh was attempting to explain black holes to a crowd at an Oxford University colloquium. There were no reference points with which to compare an object so dense that light cannot escape its warped gravity. So he devised his own little analogy: Imagine a waterfall, and a little fish accidentally swimming over its edge, too slow to swim against the water's flow. The fish would forever be stuck at the bottom of the waterfall, never to return to its home. That's basically what was happening to the light.
A few years later, Unruh was teaching a physics class on the behavior of fluids, and realized the mathematics of this analogy painted a picture even more similar to a black hole than he'd previously considered. Perhaps analogs, smaller experiments that obey a similar set of physical rules to the black holes, would mimic other fantastical physical effects found in black holes as well.
For decades, Unruh flushed out the ideas in theory only, and by the time he was a professor himself, he and his postdocs realized they could make the idea a reality. They could build a black hole-like object in their lab.
Scientists since the 1980s have designed, and more recently constructed, a slew of black hole analogs that attempt to recreate the...
Today we would like to tell you a story. It's an intriguing one. One that may raise more questions than answers. It's a tale of alleged conspiracy, lies and the most famous living artist in the world… Banksy.
Let's start at the beginning
On September 17th 2019, we released an article written by UK artist Paul Kneen, questioning
who the real artist was behind the £10m painting, Devolved Parliament.
It was a question no one else seemed to be asking. In fact, it felt like no one cared who did it. It said Banksy on the bottom, therefore it must have been painted by him.
This simple question resulted in a phone call from Chris Hastings at The Mail on Sunday who had been made aware of the article from a friend in the US. He felt our observations made a very interesting point and he wanted to run a story… which he did. In fact, it resulted in a full page spread. That was Sunday 13th October.
We never expected Paul Kneen's article would have resulted in a full page spread in the Mail on Sunday
For us here at CreativeFolk, we high-fived each other and celebrated this exciting event. We wondered what, if anything, would come of this and even joked whether Banksy himself might have seen it.
It's time to keep an open mind
On Wednesday 16th October the phone rang.
"Hello?".
"Hi, is that CreativeFolk".
"Yes, it is".
"You guys wrote the original...
Satellite images have captured a usually invisible phenomenon known as atmospheric gravity waves pulsing through clouds off Western Australia's north-west.
Thunderstorms in the Pilbara and Kimberley on Monday and Tuesday triggered the waves, which spread out over the Indian Ocean and combined with a plume of dust to create a spectacular and rarely-seen display.
Bureau of Meteorology (BOM) senior meteorologist Adam Morgan said atmospheric gravity waves were basically ripples in the sky.
"When you think of waves in the ocean, they're a type of gravity wave," he said.
"When you throw a rock in a pond and you see the ripples flowing out, they're gravity waves as well.

Read more here (ABC)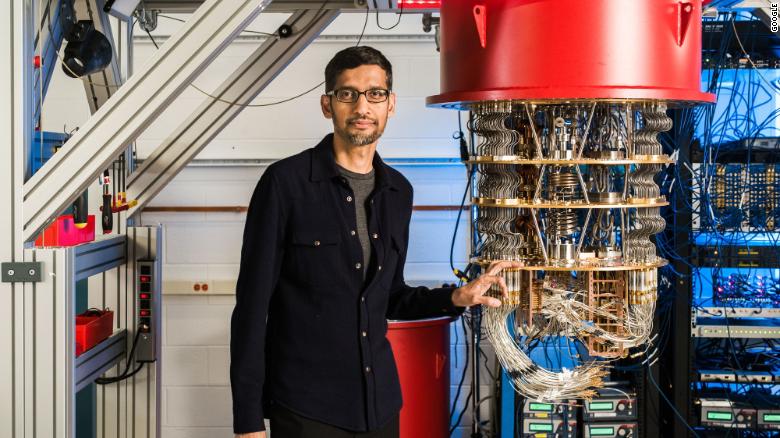 Google claims it has designed a machine that needs only 200 seconds to solve a problem that would take the world's fastest supercomputer 10,000 years to figure out.
The speed achieved by the computer represents a breakthrough called "quantum supremacy," according to a
blog post
from the company and an accompanying article in the scientific journal
Nature
.
The results announced Wednesday herald the rise of
quantum computers
, which can store and
process much more information than their classical cousins
by tapping into the powerful forces contained in the field of physics known as quantum mechanics.
One big difference: Normal computers use data that exist in only one state at a time — a one, or a zero. Quantum computers use quantum bits, or qubits, which can simultaneously be any combination of zero and one. The difference means much faster processing speeds.
Do you want to know more?
https://www.cnn.com/2019/10/23/tech/google-quantum-supremacy-scn/index.html
Rats have mastered the art of driving a tiny car, suggesting their brains are more flexible than we thought. The finding could be used to understand how learning new skills relieves stress and how neurological and psychiatric conditions affect mental capabilities.
We know that rodents can learn to recognise objects, press bars and find their way around mazes. These tests are often used to study how brain conditions affect cognitive function, but they only capture a narrow window of animal cognition, says Kelly Lambert at the University of Richmond.
Lambert and her colleagues wondered if rats could learn the more sophisticated task of operating a moving vehicle.
Read more here. (New Scientist)
SpaceX
CEO Elon Musk used an internet connection provided by his company's Starlink constellation of broadband satellites early on Tuesday AM. Musk used the network in place with the Starlink satellites already in orbit to send a simple tweet, declaring that he'd done just that.
Starlink is SpaceX's ambitious project to launch and operate its own network of broadband satellites, which will then provide broadband connectivity on a global level, including to areas that did not previously have reliable access to a high-speed internet connection.
This month, SpaceX signaled its intent to put as many as
30,000 more Starlink satellites into orbit
, on top of a previously planned 12,000. The company is making the preparations it requires to address very strong demand, it says, and so it's looking down the road at how large the network of small satellites potentially has to grow in order to serve all potential customers reliably.
In May 2019, SpaceX sent up its first 60 operational satellites after launching a couple of prototypes last year. The satellites will work in tandem with ground stations that receive and convert the signal.
Read more here. (TechCrunch)
RUGGLES TOWNSHIP, Ohio (WJW) – An Ohio man says local officials
cut a building in half
to end a property dispute with him.
It happened in Ruggles Township following a complaint by Brett Galloway, who contends township officials constructed a building that was partly on his property.
"It is pretty much the most ridiculous thing ever," Galloway told WJW.
He said he has tried negotiating with township leaders since January, but last week, when they didn't reach an agreement, officials put up a fence and cut down part of the building.
About a third of the building still remains on Galloway's property. Officials plan to tear down their portion.

Read more here. (Fox 13)