A project I had boiling for a while, it's finally finished. It's the wallpaper version of a hand sketch I did for a drawing contest on TH a while ago. Download the archive and you will be able to chose from 12 resolutions the one that fits best with your resolution. The image displayed here is just a preview.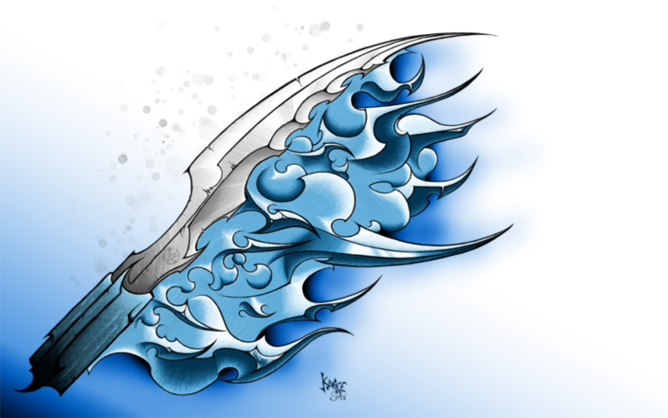 Knife.zip
Knife
-----------------------------
a wallpaper by Smith_S9
=============================


Disclaimer: You may not distribute or modify this wallpaper without my permission.

Available resolutions:

4:3
-1024x768
-1152x864
-1280x960
-1600x1200

16:9
-1366x768
-1600x900
-1680x945
-1920x1080

16:10
-1280x800
-1440x900
-1680x1050
-1920x1200

How to use: In Windows 7 and probably in Vista as well, when right-clicking the image
and setting it as background, it gets converted to a low-quality JPEG.
To avoid this, open the image in Mozilla Firefox (or probably any other
browser) and set it as a background through the program's set as
background command. This way the image is preserved in its original
quality.
Also, best quality is obtained by using the image which has the resolution
identical to your monitor's or as close as possible.

Contact: If you have any questions or suggestions, contact me at smiths9_2006(at)yahoo(dot)com.
Enjoy!