I am the Conduit of Change
I'm not in the beta but I managed to get the editor to work on my computer (nothing illegal) so I'll input some observations into this thread to inform people who may not have the chance to look at the new editor. (And imo, this editor so far looks amazing)
1. Support for 14 players
2. Alpha Blending for terrain as well as other neat tools to terrain smoothly.
3. New water system. I'm not sure how this works yet because it looks wierd but when u add to the map, it's like a square tile of the water. You can edit the properties and texture of the water so I'll have to investigate that further.
4. Support for road pathing or in other words, a tool that lets u create roads out of connected segments.
5. More actions, conditions, and events in terms of triggers.
6. A new section for viewing what I believe to be models which allows you to play animation and record video.
7. A separate section for cinematics. (there are only a few cinematic actions when you look over the trigger section so this section is most likely very in depth for cinematic makers and should be a lot cleaner and organized to make cinematics.
8. As of right now, no ai section, however there are quite a few ai actions available for when you're making triggers.
9. An advanced lightning system that I was hoping to see in a while allowing for very great terrain to be made.
These are only a couple findings, much and i mean much is left to be uncovered in this editor. For people curious, here are some images.
1. The terrain menu (The map itself is a result of me messing around with the lighting and terrain.)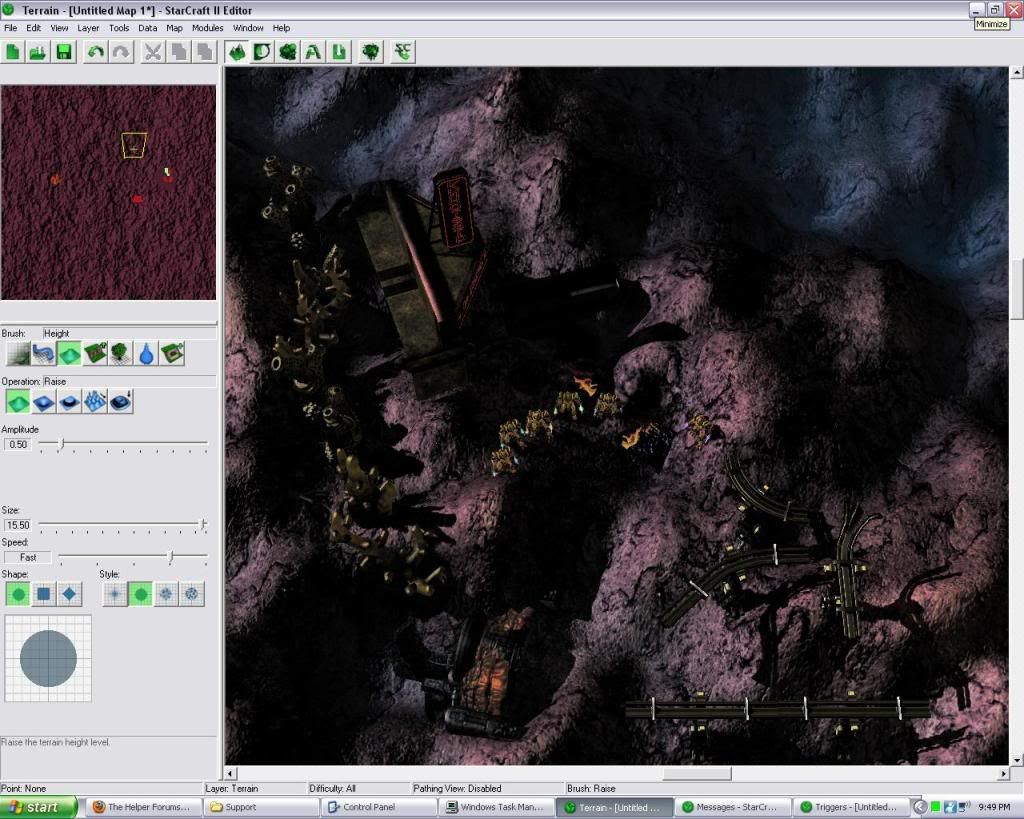 2. The water menu. (With a simple water mound in the map)
3. Lighting Menu (All the tabs are associated with lighting)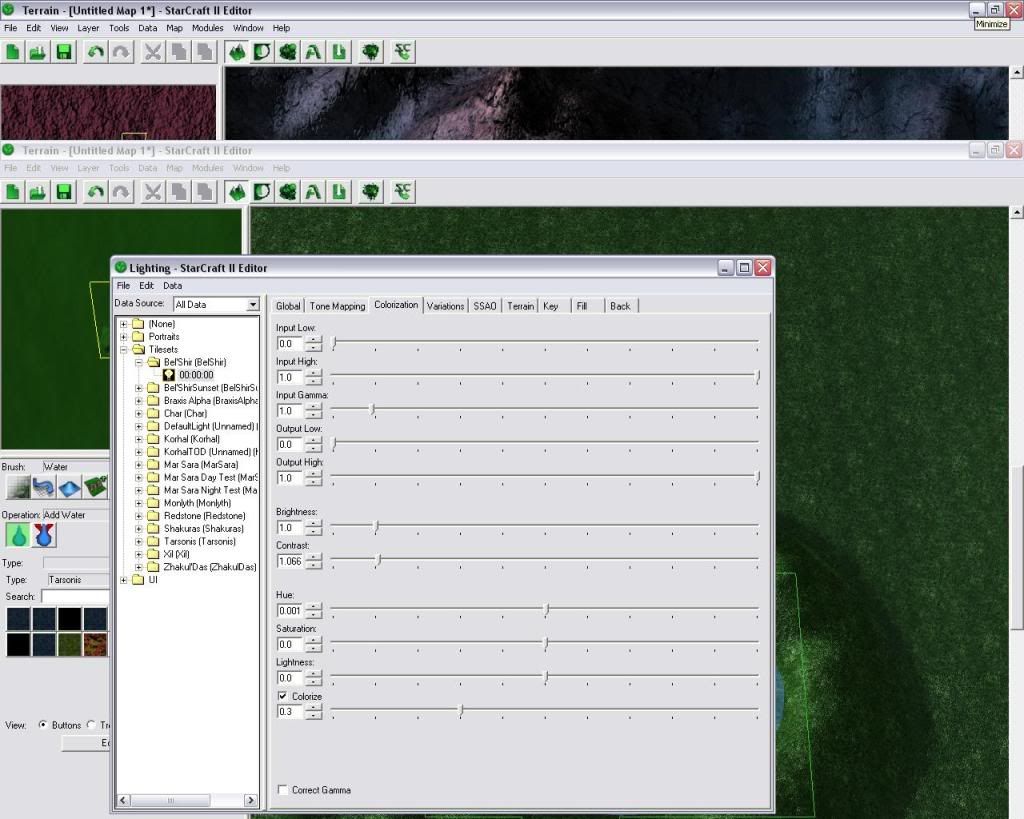 4. Unit tab with player amount displayed.
5. Animation Viewer shown: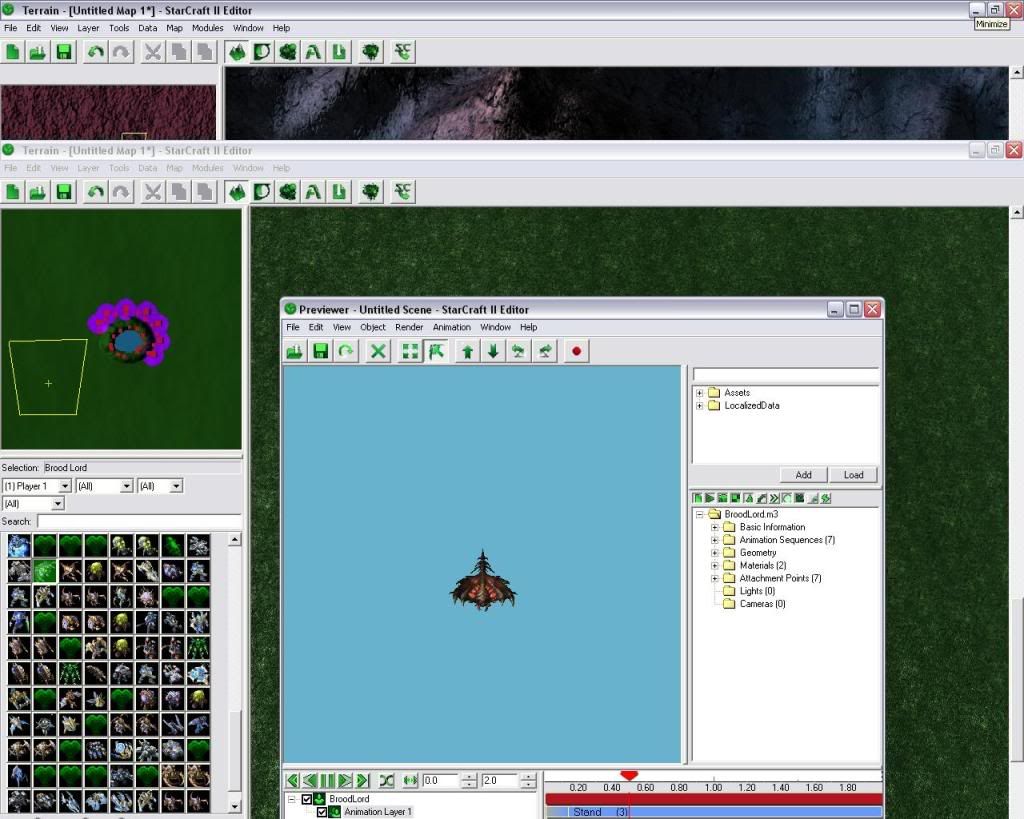 6. Picture showing different things. Camera angle, lighting, cliffs, new point menu, and a region to the right.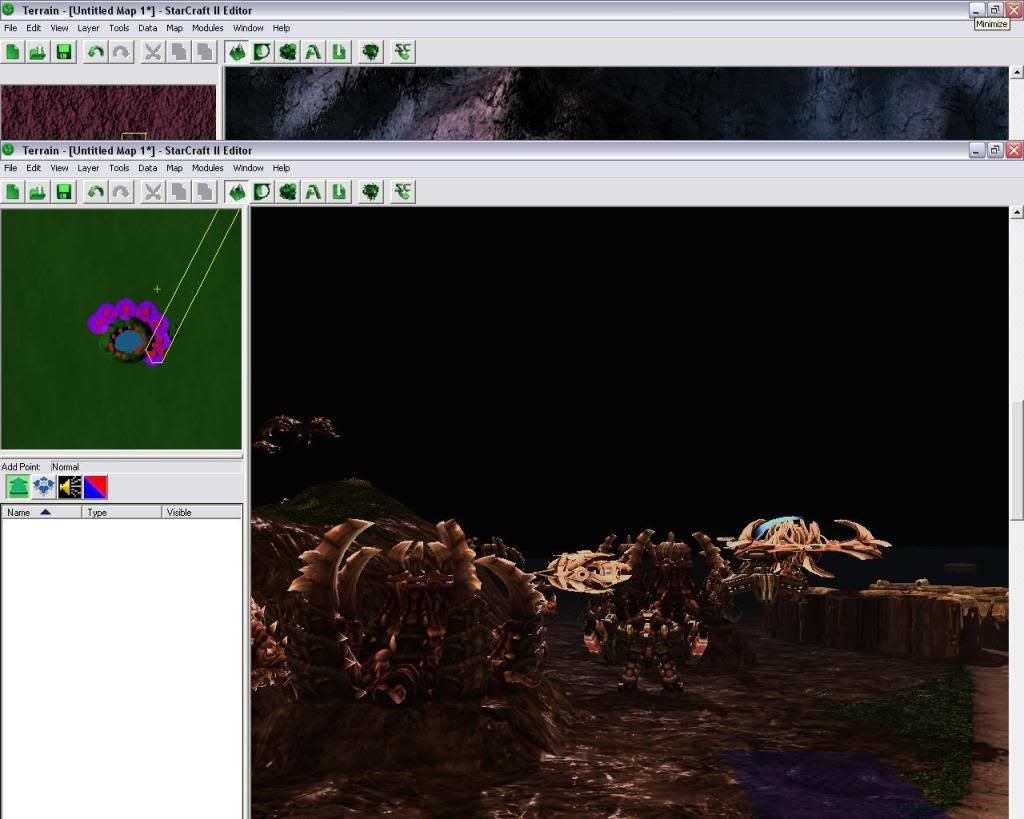 Expect more discoveries and pictures from me and everyone else in the SC2 community.