The Helper
DALLAS (CBSDFW.COM) – Officials with the Centers for Disease Control have confirmed that a person in Dallas definitely has the Ebola virus. Tuesday's official determination makes the patient at Texas Health Presbyterian Hospital Dallas the first diagnosed Ebola case in the United States.

Officials with the Centers for Disease Control and Prevention, Texas Department of State Health Services, Presbyterian Hospital and Dallas County Health and Human Services (DCHHS) all participated in an afternoon press conference. CDC Director Thomas Frieden related the information that the individual who tested positive had traveled to Liberia. The person left Liberia on September 19 and arrived in the United States on September 20 with no virus symptoms. Frieden said it was four or five days later that the patient, who is believed to be male, began developing symptoms and was ultimately admitted to Presbyterian Hospital in Dallas on Sunday, September 28.

"We received in our laboratory today specimens from the individual, tested them and they tested positive for Ebola. The State of Texas also operates a laboratory that found the same results," Frieden said. After the confirmation statement Frieden went on to stress that the testing for Ebola is very accurate, saying that it's a PCR test of blood.

As far as the medical condition of the infected patient, Frieden said he "is critically ill at this point." Presbyterian Hospital would not confirm the condition of the individual, citing the...
Droplets are simple spheres of fluid, not normally considered capable of doing anything on their own. But now researchers have made droplets of alcohol move through water. In the future, such moving droplets may deliver medicines, etc. To be able to move on your own – to be self-moving – is a feature normally seen in living organisms. But also non-living entities can be self-moving, report researchers from University of Southern Denmark and Institute of Chemical Technology in Prague, Czech Republic.
The researchers have made alcohol droplets move in a life-like way, and this could lead to interesting new technology, they say.
"The system itself is very simple but yet it displays sophisticated behavior", explains principal investigator Martin Hanczyc, who was at Center for Fundamental Living Technology (FLINT), University of Southern Denmark, when the research was done.
Martin Hanczyc is now at Centre for Integrative Biology, University of Trento in Italy. The study's first author is Jitka Cejkova, also formerly with University of Southern Denmark, now assistant professor at the Chemical Robotics Laboratory of Professor Frantisek Stepanek at the Institute of Chemical Technology in Prague.
Read more and watch a video of it here:
http://phys.org/news/2014-09-scientists-droplets.html
Two adults and a child have been killed after a monster truck with tractor-sized wheels ploughed into the crowd at a Dutch car show.
At least 15 people have also been injured in the disaster in the eastern city of Haaksbergen, with five seriously hurt.
Footage of the incident shows a monster truck driving over five parked cars as part of a demonstration, before veering into the watching crowd.
Spectators screamed and gasped in horror as the giant vehicle knocked down a guardrail before careering into dozens of onlookers.
Clips of the accident posted on YouTube showed the truck swerving towards the crowd who had been watching behind a metal gate. Families with children and push chairs can be seen running to safety.
One man drops his phone and yells in shock as the truck heads towards near where he is standing.
The mayor of Haaksbergen, Hans Gerritsen, told Dutch broadcaster NOS that three people were killed and 15 to 30 more injured.
Read more here. (The Mirror UK)
While American paediatricians warn sleep deprivation can stack the deck against teenagers, a new study from Taylor & Francis reveals youth's irritability and laziness aren't down to attitude problems but lack of sleep.

Recently published in the journal of Learning, Media and Technology, this interesting paper exposes the negative consequences of sleep deprivation caused by early school bells, and shows that altering education times not only perks up teens' mood, but also enhances learning and health.

It is no secret that human biology and education measure time in different ways; however, 'our ability to function optimally [and learn], varies with biological time rather than conventional social times', explain the team leading the research. When the two are more closely aligned, like in the early years of education, this is not so critical. But things drastically change during adolescence, when 'the conflict between social and biological time is greater than at any point in our lives', continue the academics. Our sleep-wake cycle, or circadian rhythm, is the result of a complex balance between states of alertness and sleepiness regulated by a part of the brain called Suprachiasmatic Nucleus (SNC); in puberty, shifts in our body clocks push optimal sleep later into the evening, making it extremely difficult for most teenagers to fall asleep before 11.00pm. This, coupled with early school starts in the morning, results in chronically sleep-deprived and cranky teens...
It resembles a monster from a b-list horror film but deep in the forests of Borneo this giant leech really exists and is a deadly predator. The creature is so new to science that it does not yet have a taxonomic name. It is known to the tribes of Mount Kinabalu as the 'Giant Red Leech.' It was filmed for the first time by BBC filmmakers for the new series 'Wonders of the Monsoon.'

The Giant Red Leech is one of the biggest in the world. The specimen captured on camera was around 30cm long but experts believe they could grow larger. They have grown so big that they no longer simply suck blood but now actively hunt giant blue worms and suck them down like spaghetti. The worm it is eating is a whopping 78cm.

The new footage shows the leech detecting a worm's trail and following the scent like a sniffer dog. When it encounters its prey it quickly latches on and moves its lips up and down the iridescent blue body.

"It was either searching for an end to grab, or was working out whether it was too big to eat" said documentary director Paul Williams.

"When it found an end it started to suck. It was incredible"

The worm tries to pull away but slowly the leeches lips inch forward until with a slurp, the worm is gone.

"The result is that we could confirm the predatory behaviour of a rarely-seen and unidentified species for the first time." said added Williams....
Kano Computing
, a startup that plays in the learn to code space by adding a step-by-step hand-holding layer atop the
Raspberry Pi
single-board microcomputer to make hacking around with code and learning about computational thinking child's play, has shipped all the hardware kits in its first batch of crowdfunded orders and pre-orders.
That's around 18,000 kits in all, co-founder Alex Klein confirmed to TechCrunch. "They are all in the wild, they are out of our hands. About 1,000 have arrived already — the early bird kits. And the rest, the general release, will be arriving [shortly]," he said late last week.
The company revealed it has also taken on a new senior hire, bringing in Thomas Enraght-Moony, former CEO of Match.com, as COO. Enraght-Moony will be managing sales and marketing as Kano seeks to scale globally. "He has a deep understanding of how, not only to make physical products but also to finance it — which it quick tricky for any new business, especially a business that is making a product with so many different components and so much complexity driving towards an end goal of simplicity," said Alex.
"Because we're a physical product and people pre-ordered it, that was enough working capital to fulfill the first pre-order of 18,000. What Tom is going to help us put in place is, hopefully, a mixed equity debt model for the future, for Christmas season."
Read the whole story here:...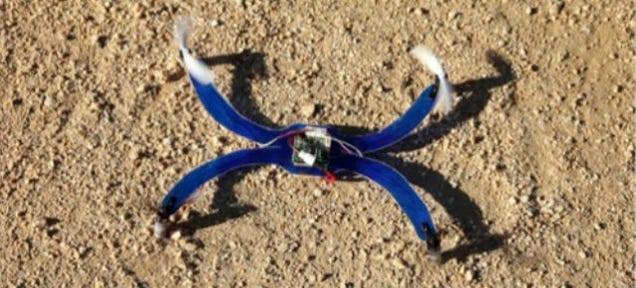 Meet Nixie, a wearable camera that flies off your wrist and turns into a remote-controlled quadcopter. It's the bizarre-yet-appealing wearable camera drone nobody asked for... and now I kind of want it.
Intel is holding a competition to encourage new wearable technology ideas, and the Nixie is one of the finalists. So far, it's still in development, so the flying wristlet camera is rough around the edges. Team captain Christoph Kohstall eventually wants you to be able to send the the Nixie flying with a gesture. It would recognize where you're standing, snap a picture, then return to the wrist, like a futuristic paparazzi boomerang.
All of that seems to be a long way off still; they're going to have to make the Nixie extremely consistent to make it worthwhile. After all, getting one of those GoPro stick mounts to take a farther-away shot might not be as convenient of simply flinging a camera off your wrist, but it's also a lot less complicated. In a crowded area, I'd guess it'd be hard for the Nixie to tell which person it was meant to fly back towards.
Read the whole story and watch a video here:
http://gizmodo.com/a-wearable-camera-that-turns-into-a-drone-and-flies-off-1639481900
CONAKRY, Guinea (AP) -- A Red Cross team was attacked while collecting bodies believed to be infected with Ebola in southeastern Guinea, the latest in a string of assaults that are hindering efforts to control West Africa's current outbreak.
One Red Cross worker is recovering after being wounded in in the neck in Tuesday's attack in Forecariah, according to Benoit Carpentier, a spokesman for the International Federation of Red Cross and Red Crescent Societies.
Family members of the dead initially set upon the six volunteers and vandalized their cars, said Mariam Barry, a resident. Eventually a crowd went to the regional health office, where they threw rocks at the building.
The attack is the most recent in a series that have plagued teams working to bury bodies safely, provide information about Ebola and disinfect public places. The most shocking was the abduction and killing last week in Guinea of eight people, health workers educating people about Ebola and the journalists accompanying them.
Read the whole story here:
http://hosted.ap.org/dynamic/storie...ME&TEMPLATE=DEFAULT&CTIME=2014-09-24-12-29-09
-----------------------------------
Seriously, this is what happens when you try and go against Natual Selection. I have to really hand it to the dedication of these Ebola workers who are working so hard endangering there lives trying to help people that are too ignorant to live. They wantonly deny facts and are totally backwards. I...
The thermometer showed a 103.5-degree fever, and her 10-year-old's asthma was flaring up. Mary Bolender, who lives in Las Vegas, needed to get her daughter to an emergency room, but her 2005 Chrysler van would not start.

The cause was not a mechanical problem — it was her lender.

Ms. Bolender was three days behind on her monthly car payment. Her lender, C.A.G. Acceptance of Mesa, Ariz., remotely activated a device in her car's dashboard that prevented her car from starting. Before she could get back on the road, she had to pay more than $389, money she did not have that morning in March.

"I felt absolutely helpless," said Ms. Bolender, a single mother who stopped working to care for her daughter. It was not the only time this happened: Her car was shut down that March, once in April and again in June.

This new technology is bringing auto loans — and Wall Street's version of Big Brother — into the lives of people with credit scores battered by the financial downturn.

Auto loans to borrowers considered subprime, those with credit scores at or below 640, have spiked in the last five years. The jump has been driven in large part by the demand among investors for securities backed by the loans, which offer high returns at a time of low interest rates. Roughly 25 percent of all new auto loans made last year were subprime, and the volume of subprime auto loans reached more than $145 billion in the first three months of this year.

But before they can drive off the lot, many...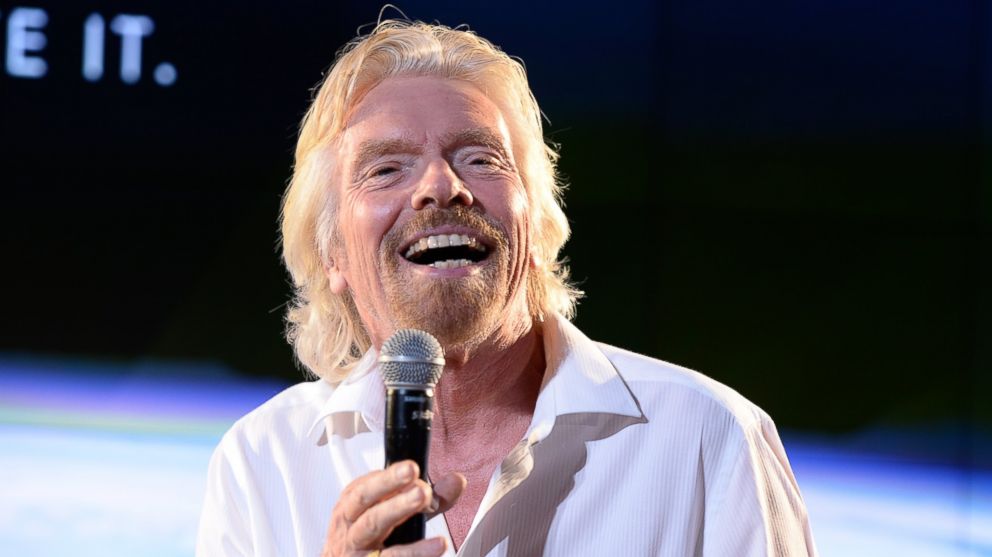 Billionaire Richard Branson may be the coolest boss ever.
The Virgin Group founder believes people should be able to take time off work whenever they want -- no questions asked.
"It is left to the employee alone to decide if and when he or she feels like taking a few hours a day, a week or a month off," Branson said in an excerpt from his new book "The Virgin Way: Everything I Know About Leadership" that was posted to his
blog
.
Branson said he's introduced the "non-policy" at Virgin offices in the United States and the United Kingdom, and if all goes according to plan, he said he plans to encourage all of the company's subsidiaries to stop counting vacation time.
Read more about it here:
http://abcnews.go.com/Technology/ri...mployees-unlimited-vacation/story?id=25696231
----------------------------------------
Truly innovative! I have no idea how that would work in Real Life but I would not mind working for a company that believed in it.