The Helper
For centuries they have faced suspicion, hostility and even death as a result of the bad luck they are said to carry with them. But now black cats are apparently facing a new existential challenge – the rise of the "selfie" in the age of social media.
Hundreds of the animals are being abandoned as their owners complain that black animals do not photograph as well as their lighter and brighter-coloured counterparts, making them less popular with those who enjoy posting self-portraits with their pets on sites such as Facebook.
The RSPCA said that 70 per cent of more than 1,000 cats in its care in Britain are black or black and white. Other rescue centres said that prospective owners were asking for a cat of any other colour than black.
The Millwood Cat Rescue Centre in Edwalton, Notts, which has been running for 20 years, is "full to bursting", according to its owners. Ronnie McMillen, 71, the centre's founder, said: "We have had a lot of black cats in this year – people don't like black at the moment.
"Others look at the black cats and then just say 'Oh, have you got anything else?' Ginger male cats are the most popular but I think the black cats are beautiful and photograph fine."
Read Moar Here.
That's so Nuts !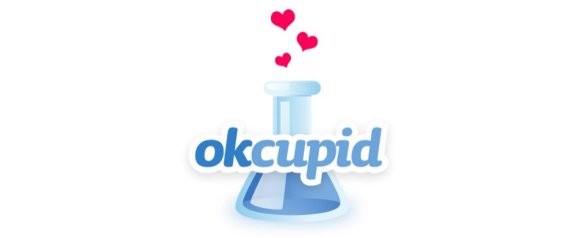 Remember last month when everyone hated on Facebook for manipulating people's moods in the name of science? On Monday, the dating website OkCupid came to Facebook's defense by admitting that it, too, runs experiments on people.
Let's just say the reaction wasn't much better.
Christian Rudder, one of OkCupid's founders, wrote a company blog post Monday explaining that he and his engineers sometimes play around with people's accounts to figure out the best way to build the site. In the past, Rudder wrote, that tweaking has included hiding profile text and telling pairs of people who might have made great matches that they weren't actually good for each other.
Despite the breezy tone of Rudder's post, lots of people weren't very happy.
Read Moar Here.
(Reuters) - A street performer dressed as Spider-Man in New York City's Times Square was arrested after punching a police officer who scolded him for demanding more money from a couple he had posed with for a picture, police said on Sunday.
The Saturday afternoon incident began when Junior Bishop, 25, was overheard by a police officer refusing a $1 bill from a woman with whom he'd taken a picture, insisting instead on a larger denomination, a police spokeswoman said.
After the police officer told Bishop he could only accept tips but not demand money, the Brooklyn resident began yelling at him, police say. When the officer told him he was under arrest, Bishop punched him in the face, police said.
The incident was not the first involving a costumed street performer running afoul of the law in New York. Last month, a costumed Spider-Man man was fined $370 for a 2013 incident in which he punched a tourist who had pelted him with snow.
Read the whole story here:
http://news.yahoo.com/york-times-square-spider-man-charged-punching-police-183046563.html
Estimates from analytics firm Net Applications confirm that disparity between Windows 7 and Windows 8. When both have been judged at the same points in their respective post-release timelines, Windows 7 consistently accounted for more than twice the total active Windows user share of Windows 8.
Windows 8 has led in percentage of total Windows user share over Vista, but not by much: Last month, in fact, Windows 8's lead over Vista at the same point in each editions' career was the
smallest ever
, only two-tenths of one percent.
To ease Windows 8 into the past, Microsoft will likely make little, if any, noise about the edition's final update, slated for Aug. 12, reports say. That bump-up, probably to "Windows 8.1 Update 2," will be released with little fanfare and few noticeable changes, certainly not with the modified Start menu Microsoft previewed this spring at its Build developers conference. From all indications, that -- as well as other features to restore an emphasis on mouse and keyboard -- will take place with Threshold to let the company tout that edition as a clean break from its predecessor.
Rather than belabor Windows 8, which is dead to Microsoft, it will beat the drum on the next name for its Windows client.
Read more here.
(Computer...
Washington (AFP) - The New York Times called for the legalization of marijuana, in a bold editorial comparing the federal ban on cannabis to Prohibition.
The prestigious publication said pot laws disproportionately impact young black men and that addiction and dependence are "relatively minor problems" -- especially when compared with alcohol and tobacco.
"It took 13 years for the United States to come to its senses and end Prohibition, 13 years in which people kept drinking, otherwise law-abiding citizens became criminals and crime syndicates arose and flourished," the newspaper said.
"It has been more than 40 years since Congress passed the current ban on marijuana, inflicting great harm on society just to prohibit a substance far less dangerous than alcohol. The federal government should repeal the ban on marijuana."
Read Moar Here:
http://news.yahoo.com/york-times-calls-marijuana-legalization-005840456.html
You'd have to be enjoying a Mars residency not to know that all big (and most small) movies get leaked online. If it's available in a cinema, someone, somewhere will have a copy in a matter of days and it's just a question of when, not if, it appears on the Internet.
As such, these events aren't particularly big news but every now and again one comes along to make people sit up and listen. Several hours ago, July 24, 2014, marked one such notable leaking event.
Featuring every action hero known to man, from Sylvester Stallone, Arnold Schwarzenegger, Wesley Snipes, Jason Statham and Jet Li, to UFC stars Randy Couture and Ronda Rousey, Expendables 3 was always going to be a hit. However, the plan was to have it become a hit on the big screen
before
breaking into the home market.
That is not going to happen. Around twelve hours ago, a near perfect copy of The Expendables 3 appeared online and it's already a smash hit with home audiences.
Read more here.
(TorrentFreak)
At this very moment, a Russian satellite full of geckos -- (possibly) having sex -- is floating around in space -- and mission control has lost the ability to control it.
The Foton-M4 research satellite
launched on July 19
with five geckos on board. The plan: To observe their mating activities in the zero-gravity conditions of Earth orbit. Several other earthly creatures, including plants and insects, were also placed on board for experiments.
But shortly after the satellite made its first few orbits, it stopped responding to commands from mission control. The equipment on board, however, is still sending scientific data back to earth, a spokesman for Russia's Institute of Biomedical Problems said.
"The biological experiments started as soon as the satellite was launched," Institute press secretary
Oleg Voloshin told RIA Novosti
on Thursday. "The scientific equipment used for the experiments operates properly. We receive the telemetry data from the spacecraft and analyze it. … The current tasks have so far been fulfilled."
Teams of experts are working to reestablish a connection to the satellite, according to the company that built Foton-M....
Scientists tried this recently and discovered that agreeing with people can be a surprisingly powerful way to shake up strongly held beliefs.
Researchers found that showing people extreme versions of ideas that confirmed - not contradicted - their opinions on a deeply divisive issue actually caused them to reconsider their stance and become more receptive to other points of view.
The scientists attribute this to the fact that the new information caused people to see their views as irrational or absurd, according to a study published this week in the Proceedings of the National Academy of Sciences.
"We truly believe that in most intractable conflicts, the real problems are not the real issues," said Eran Halperin, a psychologist at the Interdisciplinary Center Herzliya in Israel and an author of the study. In reality, he said, both sides know what needs to be done; however, there are many "psychological barriers that prevent societies from identifying opportunities for peace."
To see if tightly held attitudes could be pried loose, the scientists looked to one of the most polarizing issues on the planet, the decades-old conflict between Israelis and Palestinians that flared again violently last week. People on both sides hold strong beliefs that make compromise difficult, as years of failed negotiations have proved.
Read more here.
(SBS)
This actually worked.
Let's...
A caravan of Canadians bringing jugs with 1,000 litres of water arrived in Detroit on Thursday afternoon in a symbolic protest against the bankrupt city shutting off water to residents who haven't paid their bills.
Eleven vehicles passed through the Detroit Windsor Tunnel under the Detroit River. The Canadians rallied outside City Hall before heading for St. Peter's Episcopal Church to deliver the water.
The water will be stored behind the church's sanctuary for people needing water after city shutoffs, said the Rev. Bill Wylie-Kellerman.
Once the Canadian water is all distributed, "we'll be filling gallon jugs from our tap," he said.
Wylie-Kellerman said his church will be a water station and said there will be several more like it in the city.
The Detroit Water and Sewerage Department has stepped up collection efforts for residential and business water service, and water shutoffs rose from 500 in March to 7,200 in June. People lose water if they're more than 60 days behind or owe $150. The average overdue bill is $540.
Read more here.
(The Globe and Mail)
A novel type of computer memory could, in theory, let you store tens or even hundreds of times as much data on your smartphone. Researchers at Rice University have demonstrated a more practical way to manufacture it.
The type of memory in question, resistive random access memory (RRAM), is being developed by several companies, but fabrication usually requires high-temperatures or voltages, making production difficult and expensive. The Rice researchers have shown a way to make RRAM at room temperature and with far lower voltages.
Like flash memory, RRAM can store data without a constant supply of power. Whereas flash memory stores bits of information in the form of charge in transistors, RRAM stores bits using resistance. Each bit requires less space, increasing the amount of information that can be stored in a given area.
What's more, it should be easier to stack up layers of RRAM, helping to further increase the amount of information that can be packed onto a single chip. RRAM can also operate a hundred times faster than flash. Some prototypes can store data densely enough to enable a terabyte chip the size of a postage stamp.
Read more here.
(MIT Technology News)