Magerealm: Rise of Chaos
is a brand new Free MMORPG from GTArcade and Youzu Games. The game is a perfect combination of immersive role playing and high-octane action, placing the player in a vibrant world full of adventure and peril while remaining true to the fundamentals of great RPG's: highly customizable characters, skills, and much more! The world of Magerealm provides infinite possibilities; your legacy is entirely up to you.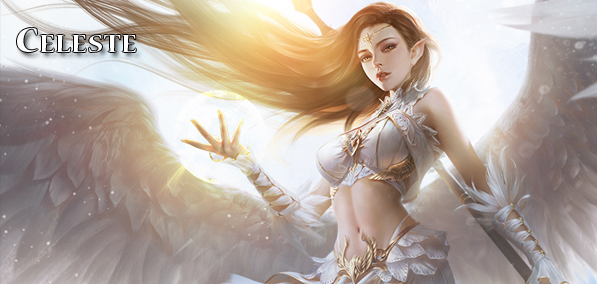 Features
You Are The Hero – In Magerealm you will find an assortment of Heroes of all shapes and sizes. These heroes will act as your right-hand man so pick carefully which hero best matches your class.
Hero Types – Heroes are divided into 3 types. Warrior: Typically melee, high HP with defensive abilities, and some offense. Assassin: High attack and/or crit value, able to quickly deal great damage. Support: Able to provide HP recovery and typical have control skills
Your Own Angel – In your journey across Magerealm, you will encounter both the Light and Dark Angel. When the player reaches a certain level, they will be able to activate the Statue of Light and Dark Angel and be able to obtain their own Angel.
Achieve It All – The Council of Mages will recognize your growth and noble actions with achievement rewards. Once you fulfilled all the achievement requirements for a medal, you will receive a handsome reward and advance to the next medal.
Stronger Together – The Guild system in Magerealm provides a close-knit community for players, with of numerous activities to tackle solo or enjoy with friends.
Play Magerealm for free!
Last edited: