The Helper
Britons in their 30s are worse off than those born a decade earlier, with no improvement in living standards and falling rates of home ownership.
The analysis from the Institute for Fiscal Studies illustrates the extent to which generational progress has ground to a halt amid wage stagnation and soaring house prices.
For decades there has been an assumption that each generation will enjoy higher living standards than the one before them. That's the case for people now in their early 40s, whose incomes are double those of people born in the 1930s at the same age. But for millennials the rule no longer applies.
According to the IFS, people in their early 30s are no better off than those born in the 1970s were at the same age -- the first time progress has stalled since World War II. This partly reflects the damaging effect of the financial crisis on average incomes.
And as wages faltered, house prices surged, enriching those who already owned their homes but making it hard for young people to get a foot on the housing ladder. Home ownership at age 30 has fallen from 60% for those born in the 1960s to 40% for those 20 years younger, according to the IFS.
Read more here. (Bloomberg)
People unjustly kept away from feline companionship due to an allergy are rejoicing this week, after news resurfaced of a potential vaccine that makes cats less able to cause allergies. But while this research is promising, a finished product won't be available at least until 2022.
The vaccine in question is being developed by Swiss-based Hypocat and is the company's lead experimental and namesake drug. This April, Hypocat published results from a study on the vaccine. And it's this news that the internet has, for reasons lost to the void, started to
buzz
about again.
The study,
published
in the Journal of Allergy and Clinical Immunology, details a very clever strategy to tackle cat allergies.
The vaccine doesn't try to desensitize the immune system of people allergic to cats, as other existing immunotherapies like allergy shots do. Rather, it attempts to train the immune system of cats to go after a specific protein, or allergen, that they naturally produce called Fel d 1. It's supposed to accomplish this trick by hitching a genetically modified version of the protein to a virus-like particle derived from a plant virus (only being a particle, it shouldn't be capable of causing disease).
Read more here. (Gizmodo)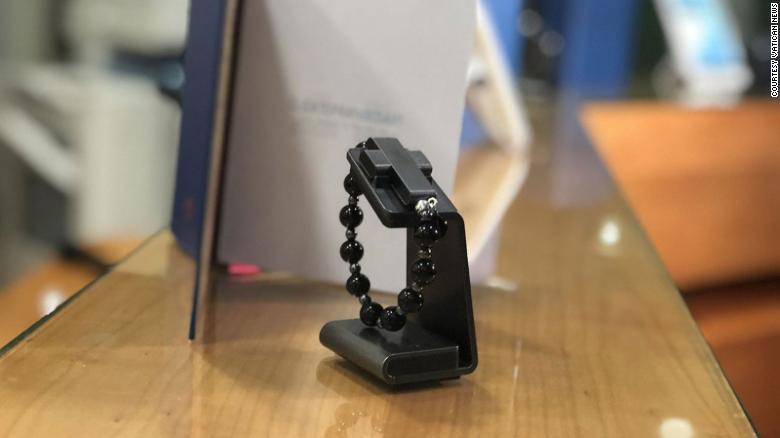 The US House of Representatives passed bipartisan legislation in support of human rights in Hong Kong on Tuesday, moving the bill a significant step closer to becoming law. Lawmakers also approved a bill that blocks the export of crowd control equipment such as tear gas to Hong Kong authorities.
Returning after a two-week recess, the lower chamber of Congress approved the Hong Kong Human Rights and Democracy Act of 2019, a bill that Beijing considers an attempt to interfere in China's internal affairs and contain the country's rise.
The bill passed the House on a voice vote.
Introduced in June by Representative Chris Smith, a New Jersey Republican, the bill would require the US government to assess whether political developments in Hong Kong justify Washington changing its treatment of the city as a separate trading entity from the Chinese mainland.
Read more here. (South China Morning Post)
Facebook's embattled Libra project suffered a major blow on Friday as four payment processors—Stripe, Visa, Mastercard, and Mercado Pago—withdrew from participation in the Libra Association, the Geneva-based group Facebook created to develop the virtual currency. eBay also announced its resignation Friday. eBay's former subsidiary, PayPal, quit the group last week.
The timing is not a coincidence. The Libra Association is scheduled to hold its first official meeting on Monday. At that meeting, members will be asked to make binding commitments to the project. So for members who weren't prepared to commit to the project, Friday was a good day to get out.
But this is an awkward development for Facebook. When the company
introduced Libra
earlier this year, it said it hoped to grow Libra's membership from 27 companies to more than 100 by the time the Libra network launched in 2020. Instead, the association's membership has fallen to 22 companies.
Read more here. (Ars Technica)
With game streaming service Google Stadia dropping next month, a new study suggests that six million gamers are about to get a crash course on the problems with broadband usage caps.
Broadband caps are, if you didn't know, complete nonsense. There's
no technical reason for them to exist
, and they
don't actually help
internet service providers (ISPs) manage network congestion. Experts say the real purpose of such limits is to covertly jack up your already expensive broadband bill—and
punish customers
looking to cut the cord on traditional cable TV services.
Google's new Stadia streaming service is
about to shine a light
on the unfairness of such limits. The service, which eliminates the local console by streaming all games from the cloud, will consume as much as 15.75 GB
per hour
at 4K resolution. With US monthly broadband caps...
One person is dead and others are still missing after part of the Hard Rock hotel under construction in downtown New Orleans collapsed Saturday morning with what witnesses described as a rumble and giant cloud of dust. Multiple injuries have been reported, authorities said.
Authorities said 18 people had been transported to area hospitals after a portion of the upper floors of the building at North Rampart and Canal Streets collapsed around 9:10 a.m. They were reported in stable condition. There are no reports of anyone on the street being injured.
With tears in her eyes, Nova Espinoza stood behind yellow tape on Elk Place and Canal Street and looked at the collapsed Hard Rock Hotel construction site.
"I don't know where my husband is," she said.
Anthony Magrette of King Company was on the site during the collapse. He has not been accounted for, Espinoza said.
Read more here. (NOLA)
Question
Is gait speed measured at age 45 years associated with accelerated biological aging, neurocognitive function, and cognitive decline?
Findings
In this 5-decade cohort study of 904 participants in New Zealand, physical and biological indicators of accelerated aging, including compromised brain integrity (eg, reduced brain volume and cortical thickness), were associated with slow gait measured at age 45 years. Lifelong compromised brain health—including poor neurocognitive functioning as early as age 3 years and childhood-to-adulthood decline in cognitive functioning—was associated with slower gait at midlife.
Meaning
Gait speed at midlife may be a summary index of lifelong aging with possible origins in childhood central nervous system deficits.
Read more here. (JAMA Network)
Basically, the slower you walk as you get to age 45, the more likelihood you will have some indicators of accelerated aging.
Give me your Christian, your female, your English-speaking with a good education? While not the words on the Statue of Liberty, these seem to be the kinds of refugees that the American public prefers –according to a new study by researchers at the University of California San Diego, the University of Wisconsin-Madison and New York University Abu Dhabi.
The study shows that religion is the most powerful source of discrimination. When you hold constant national origin, religion matters more than gender, age, fluency in English or professional skill. "On a scale of 1 to 7, among otherwise completely identical refugees from Syria, Muslims are rated a full half point lower," said UC San Diego political scientist and co-author Claire Adida.
In addition to showing that anti-Muslim bias prevails across the board in the U.S., the study also shows that it differs across subgroups: The bias is weakest among those who self-identify as non-Christian, non-white and Democrat, compared to self-identified Republicans, Christians and whites.
Published in the journal PLOS ONE
, the study details a survey experiment conducted on the eve of the 2016 presidential election with a nationally representative sample of the U.S. public. Amercan attitudes now, the researchers suspect, are likely to have become only more pronounced and polarized....
Google has made
"substantial" contributions
to some of the most notorious climate deniers in Washington despite its insistence that it supports political action on the climate crisis.
Among hundreds of groups the company has listed on its website as beneficiaries of its political giving are more than a dozen organisations that have campaigned against climate legislation, questioned the need for action, or actively sought to roll back Obama-era environmental protections.
The list includes the Competitive Enterprise Institute (CEI), a conservative policy group that was instrumental in convincing the
Trump administration to abandon the Paris agreement
and has criticised the White House for not dismantling more environmental rules.
Google
said it was disappointed by the US decision to abandon the global climate deal, but has continued to support CEI.
Google is also listed as a sponsor for an upcoming annual meeting of the State Policy Network (SPN), an umbrella organisation that supports conservative groups including
the Heartland Institute, a radical anti-science group
that has chided the...