Starcraft II Moderator
Staff member
Build Type:
All In
Skill level:
Moderate
Build pro's:
You can kill your opponent in the early game and punish him for a greedy expo
Build countered by:
Better micro than yours, huge amounts of well placed static defense
Most powerful in:
Early game
Most powerful in:
Masters and below
Match up:
Any
The Basic Build Order:
9 pylon
9 scout
10 use chronoboost on Nexus
12 gateway
12 chronoboost Nexus
14 geyser
15 pylon
16/17 cybernetics core
Don't stop making probes until you have 16 mining, 3 in a geyser, and 1 scout probe (that is a total of 20 probes)
Build a zealot when you have the time
When your cyber finishes, so should the zealot
Start researching warp tech
Start training a stalker
All the chronoboosts go on the warp gate tech
When you have the money add 3 more gateways all at once. That should be around 4:20-30 and in terms of supply ~24
Make one more stalker. That should supply block you. Make a proxy pylon and move out
Turn the gateways into warp gates and begin warping in units. Attack after the first cycle of units
What you do from here on is your call, but you should continue attacking and win the game with a good enough unit control
Tips:
Do note that you need 1 pylon to support 1 warp in round
Don't just randomly warp in units, adjust to your opponent's set up. For example, versus speedlings, warp in zealots
Don't forget to chronoboost your gateways for the extra production does help quite a bit
Try to warp in the second you can, that way you won't fall behind in terms of reinforcements
Protect your proxy pylon. Build a second one if you don't feel safe
Remember, this is an all in, you can't just transition out of it easy
This Build Prepares for:
Final word:
This is a micro intensive build. If your micro is good enough it is quite powerful. Don't get supply blocked, chronoboost, and don't forget to warp in. Good luck!
Screenshots: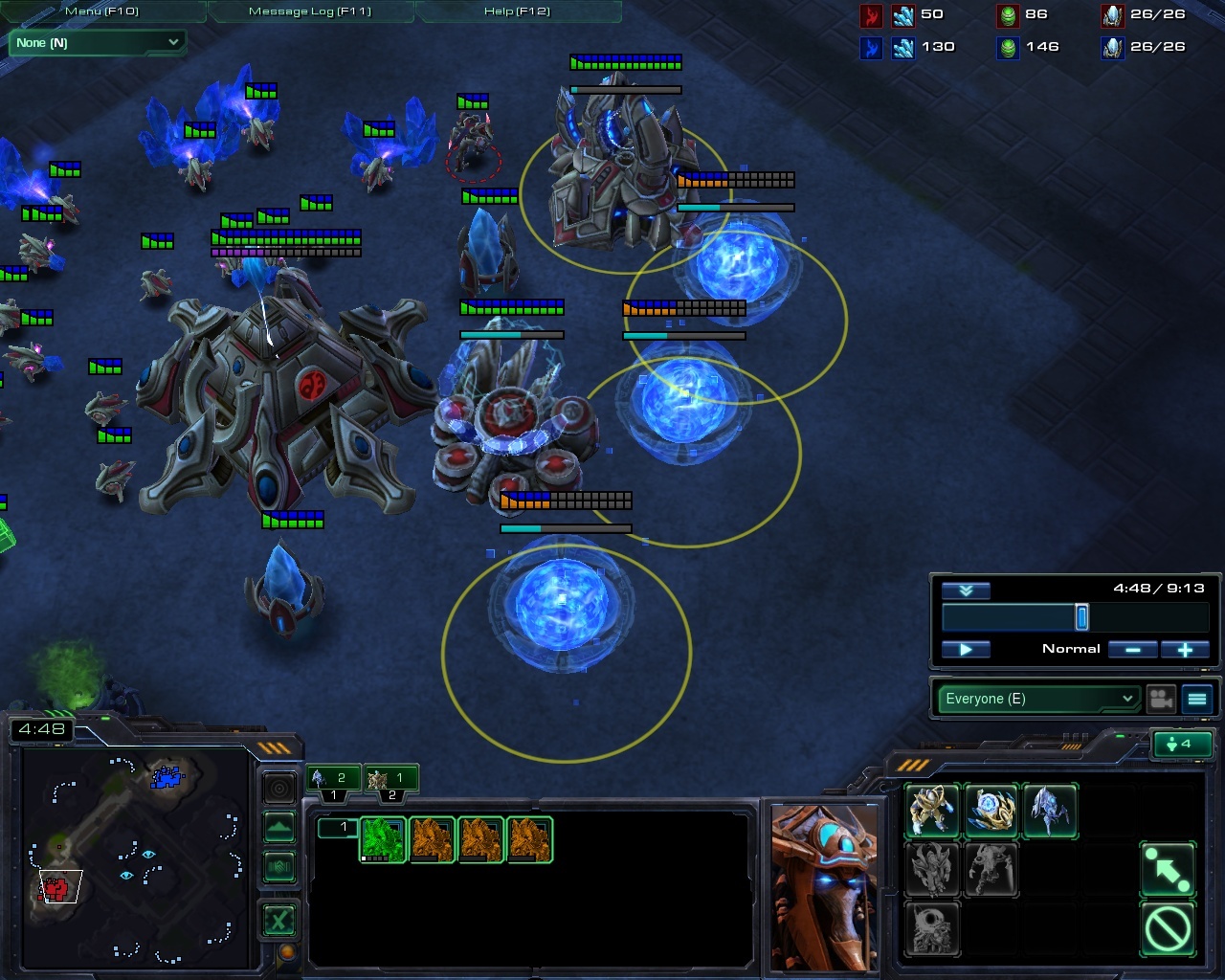 4 gate, 4 gate, gonna set up a 4 gate <3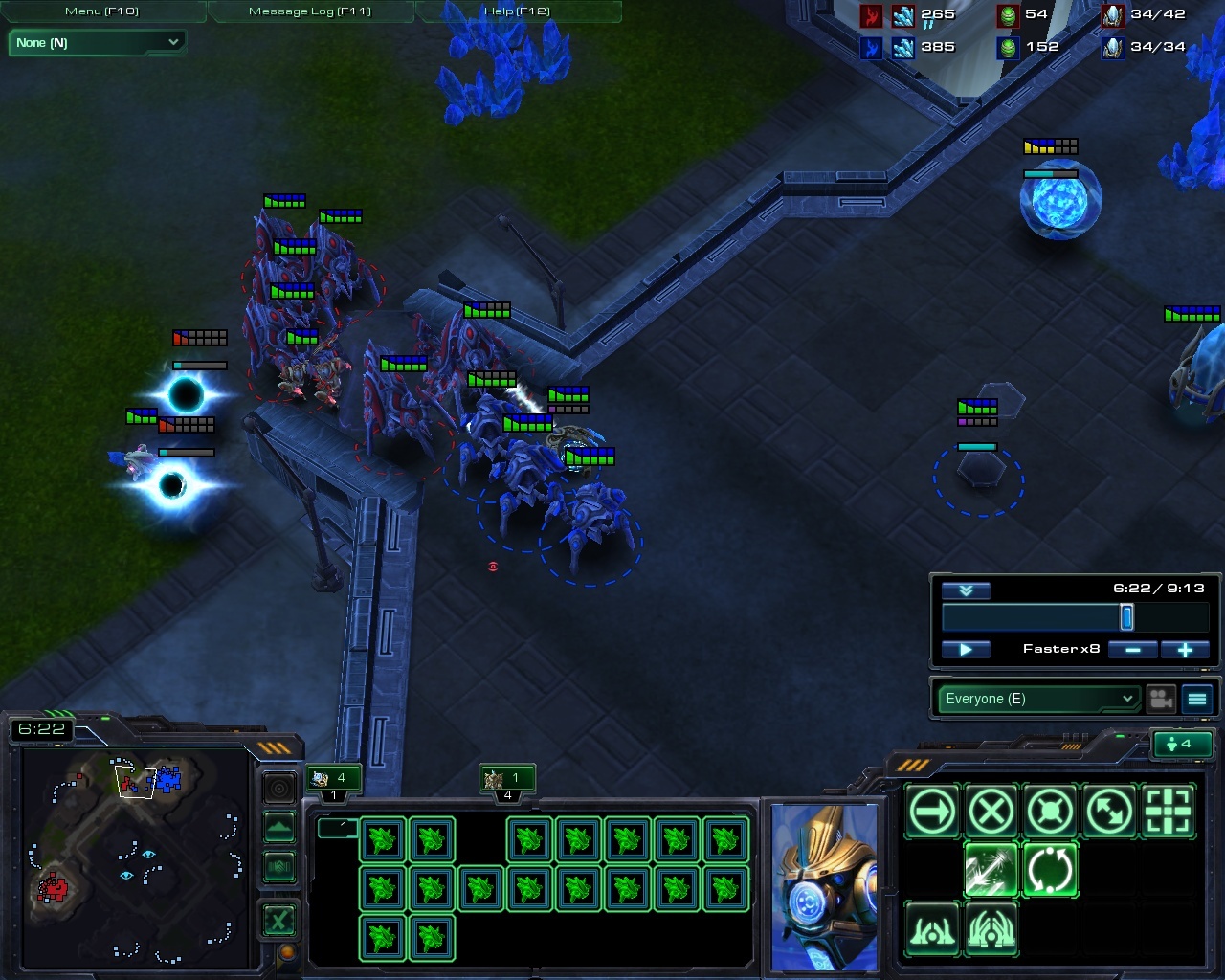 Push out!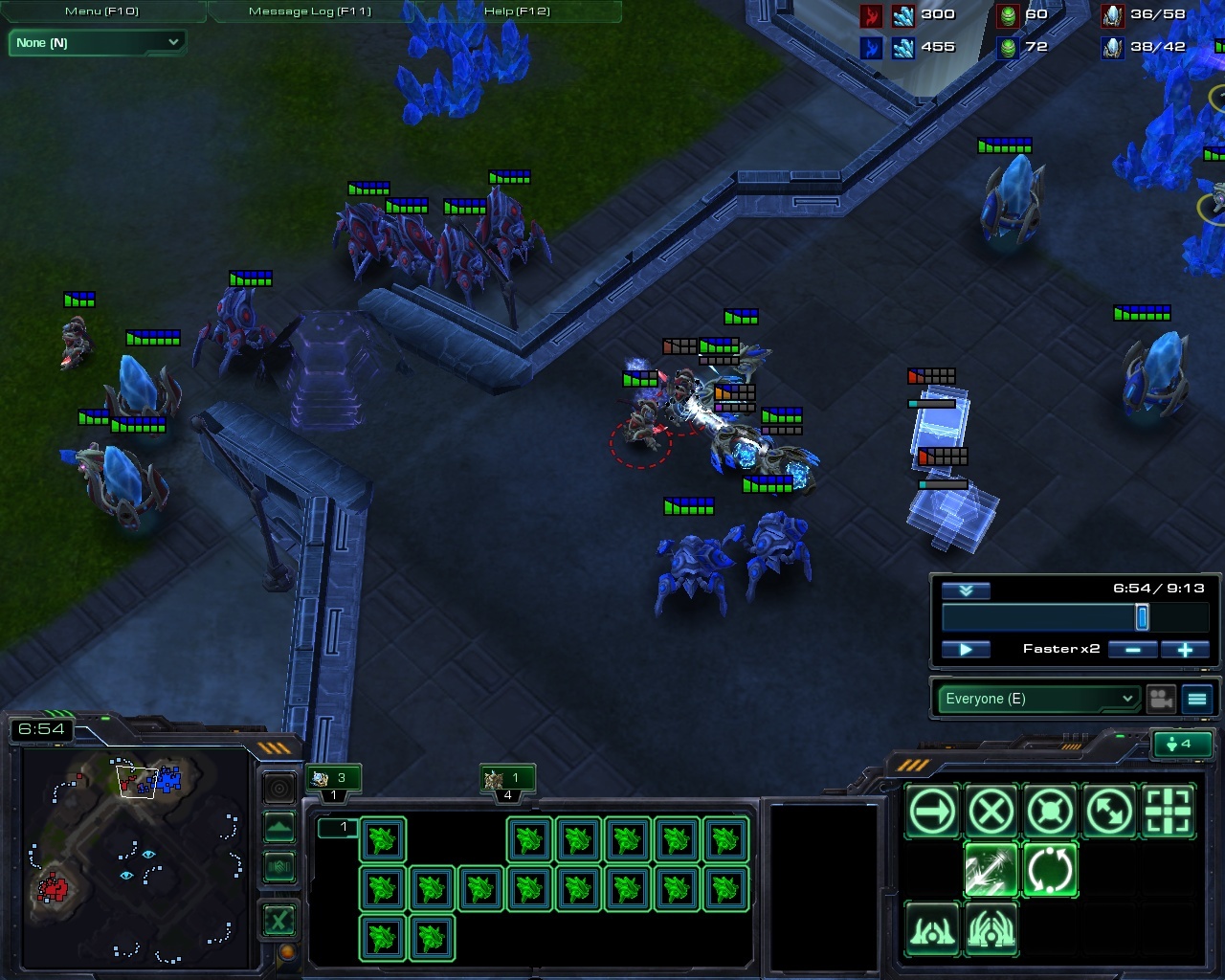 If you are cool, you will abuse the low/high ground vision : )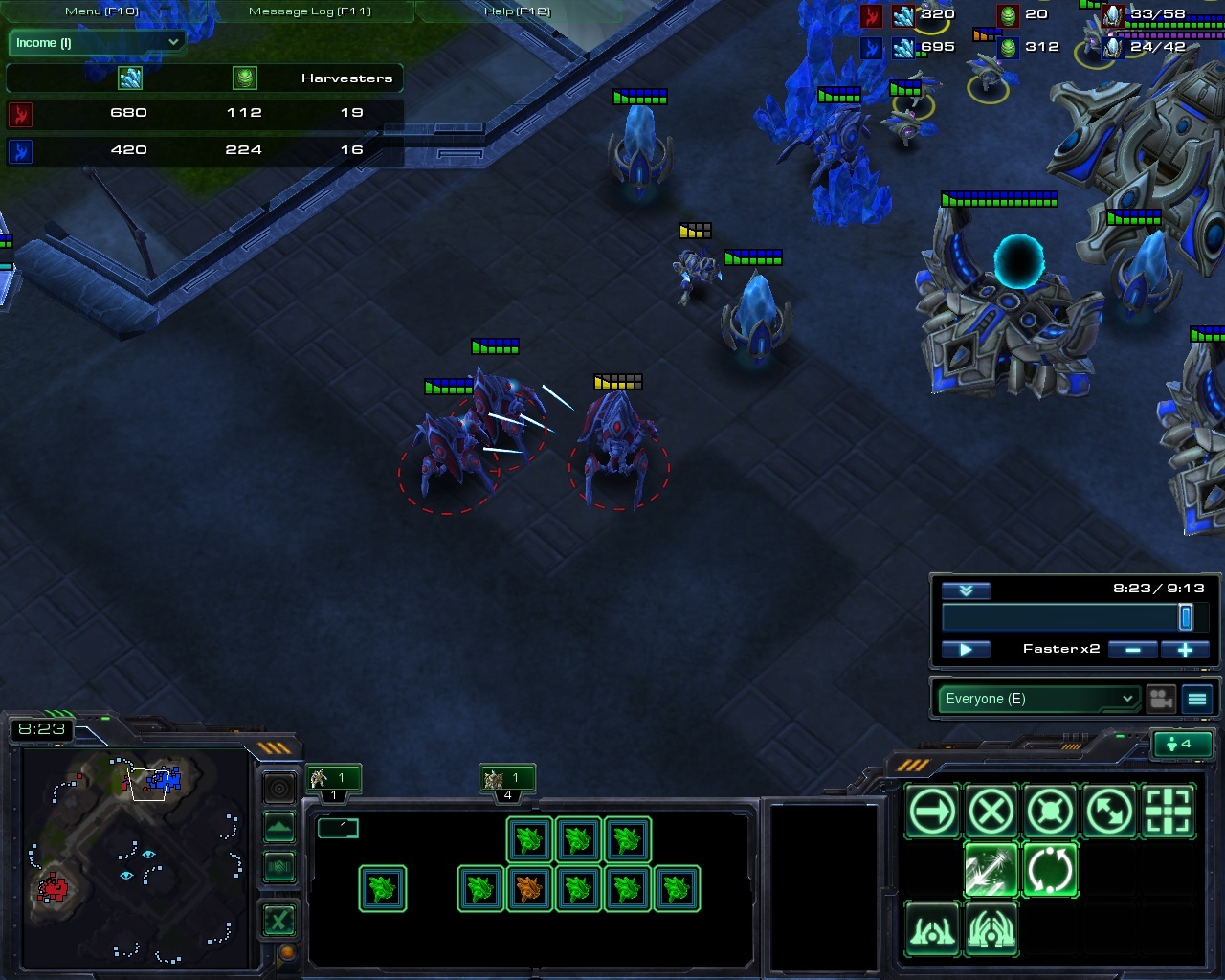 It is quite normal for you not to be HuK when it comes to micro, but please, don't kill your units. They are your buddies man,! Your mates, your bros!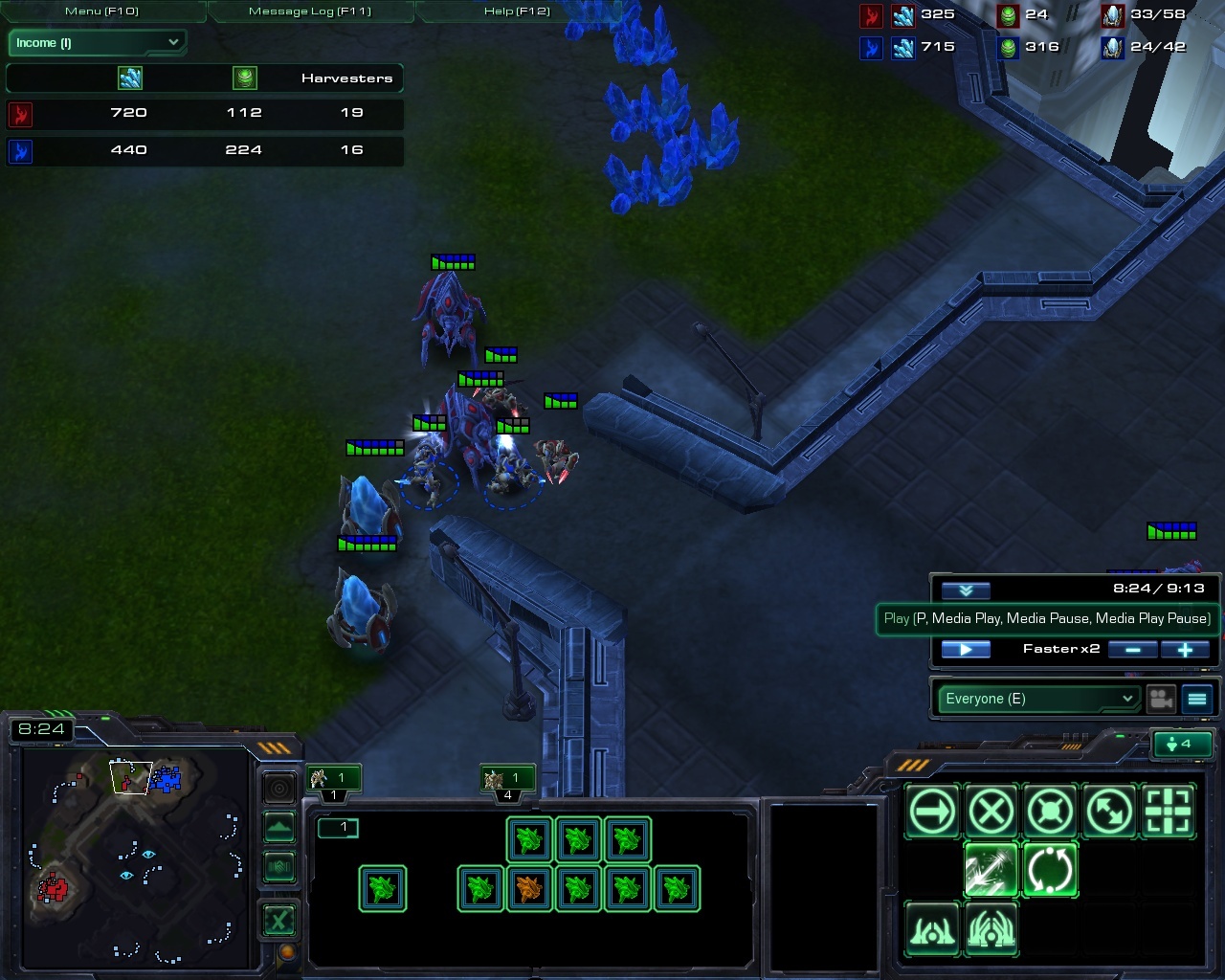 By the way, this is at the same time, on a different place as the main engagement. Expect multiple battles at the same time.
The results aren't too clear from this game with the given screenshots. After 1 more minute, he was left with 8 probes 2 zealots and a stalker. I had ~5 zealots, 4 stalkers, and 3 times his probes… and also, he was going the "I will stop a 4 gate with a 3 gate and a robo" build. So bottom line, micro counts more than you think in the one base aggression builds. Good luck!